I've never been very good at communicating. Just ask my husband.
I can live in my head a little too much.
He and I will be in the middle of a conversation about how great the queso blanco is at Mi Cocina and I will start talking about our son, Reid, and why I think it's good for him to be playing football. Except, I won't call Reid by name, I'll just say, "yeah, I think playing on a team and getting to be aggressive in a structured environment is good for him."
Matt will give me a puzzled look. I finally come to my senses and realize that he wasn't privy to the internal rabbit trail that got me from queso blanco to Reid's football team. How the queso reminded me of the time our family ate at Mi Cocina after Reid's football practice. Which then reminded me of why it's such a great idea for him to be playing.
The dots are clearly connected in my mind. Not so much for Matt.
So I've done it again. I've lived in my head, dreaming about this trip to Rwanda without bringing you all (even including some of my close friends!) along for the ride. Many of you may be wondering, why in the world is Lauren in Rwanda?
I'll tell you.
1. Africa New Life women's conference – Africa New Life Ministries is the materialized dream birthed through Pastors Charles and Florence Mugisha. Pastor Charles received his Masters degree from Multnomah Seminary in Portland, Oregon. Upon returning to his home country of Rwanda, he was devastated by what he saw. In particular, women and children in dire need with seemingly little help in sight. Pastor Charles and Florence took the challenge personally. They sponsored nine children, most of whom were orphaned, all of them vulnerable. I'll let Pastor Charles and Florence fill you in on the rest…
Where do I fit in? I have been graciously invited to lead worship for a portion of Africa New Life's women's conference, From Scars to Stars, and to serve alongside some of my IF sisters: Ann Voskamp, Esther Havens and Rebekah Lyons. The heart of the conference is to encourage women from all over Rwanda that God does not waste our hurts. We are not left to nurse our scars but we are invited to use them for the glory of God. Because, we are not alone in our scars, and Jesus Himself holds His hands out, beckoning us to touch the scars that bring us healing.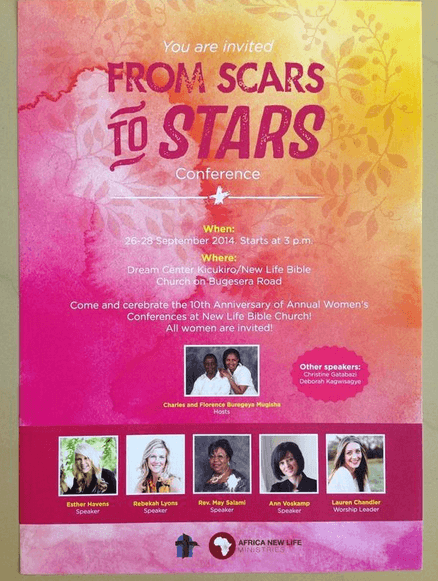 2. The Esther Home – In June of this year, IF:Unleash challenged women from around the world to give generously, providing 2 women with the opportunity to become a part of The Esther Home, a program "that provides college education for exceptional young women who demonstrate Christian character, leadership and academic rigor."
The hope of raising $48,000 was incredibly exceeded by $12,000. Because of the generosity of many, two young, beautiful women, were welcomed into The Esther Home. Just this evening, we were able to introduce Scovia (left) and Beatrice (right) to their benefactors. Scovia and Beatrice have forever carved a place in my heart. Their courage and tenacity are convicting. As much as I know they have been blessed by the gift of The Esther Home, they have blessed me. The dream of being the first in their family to earn a college degree is not for their personal advancement alone, but for the flourishing of those around them. Scovia desires to use her degree in Business Management to serve orphans and others in distress. Beatrice desires to become a doctor, saving lives. All glory to Jesus!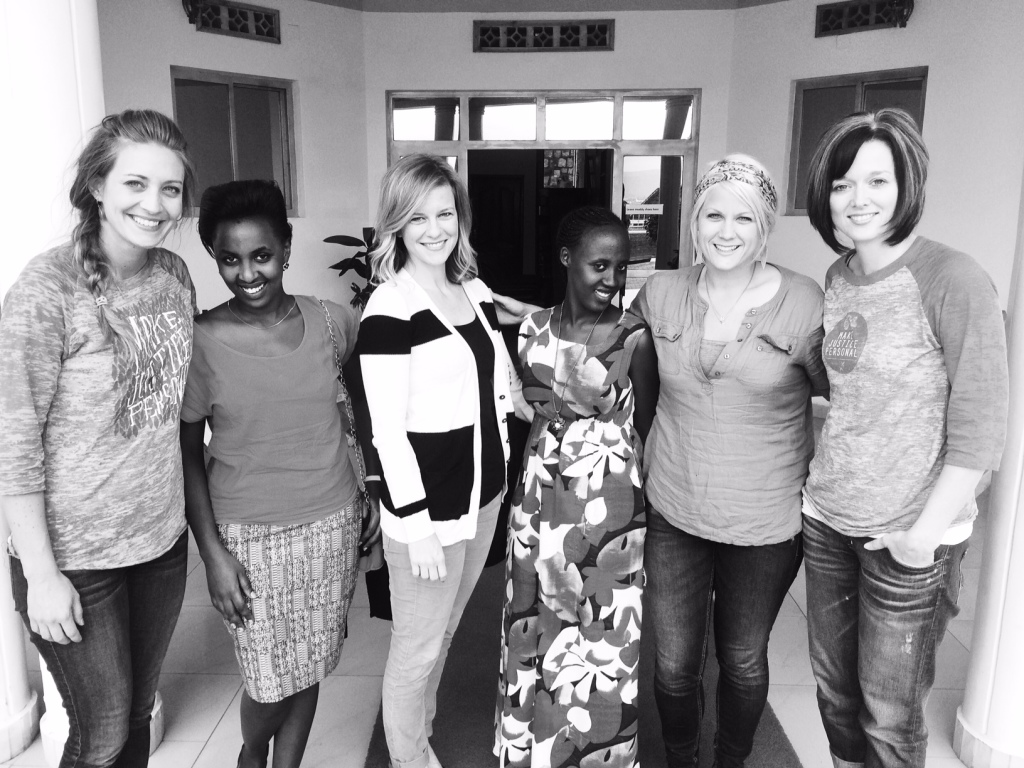 3. Food Is – Although the Esther Home is so very near and dear to my heart, I am most excited to share Food Is with you. I am excited because it is a small yet tangible way for you to be a part of transformation in Rwanda.
It's this easy: $25 provides 30 students with a meal. And, your $25 will become $50 because of a generous matching gift of up to $50,000. $25 becomes $50, $50 becomes $100. $25 makes a difference. It's a whole month of lunches for a child to grow in grace and knowledge. It's as easy as the click of a button: donate now.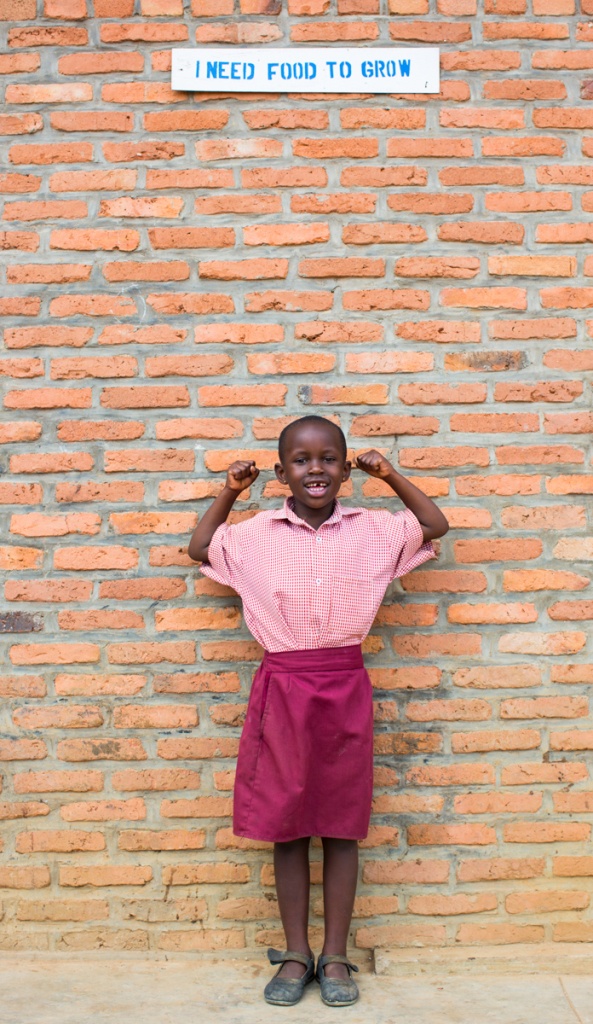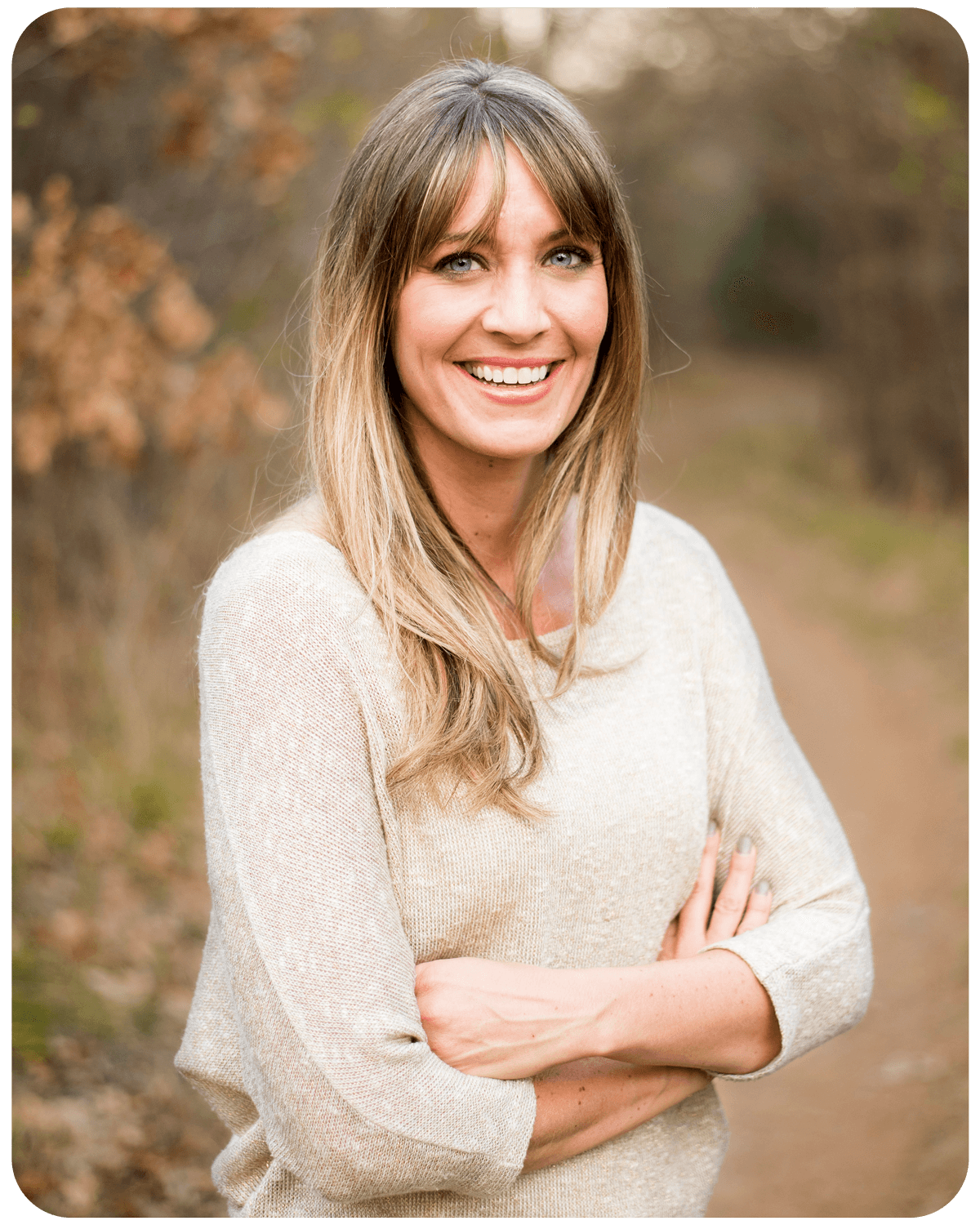 Dallas, TX / wife to matt. mother to audrey, reid + norah. lover of God. singer of songs. writer of stuff.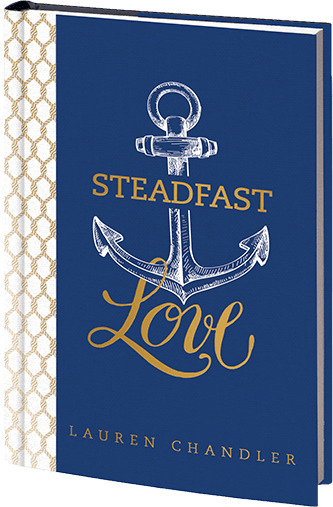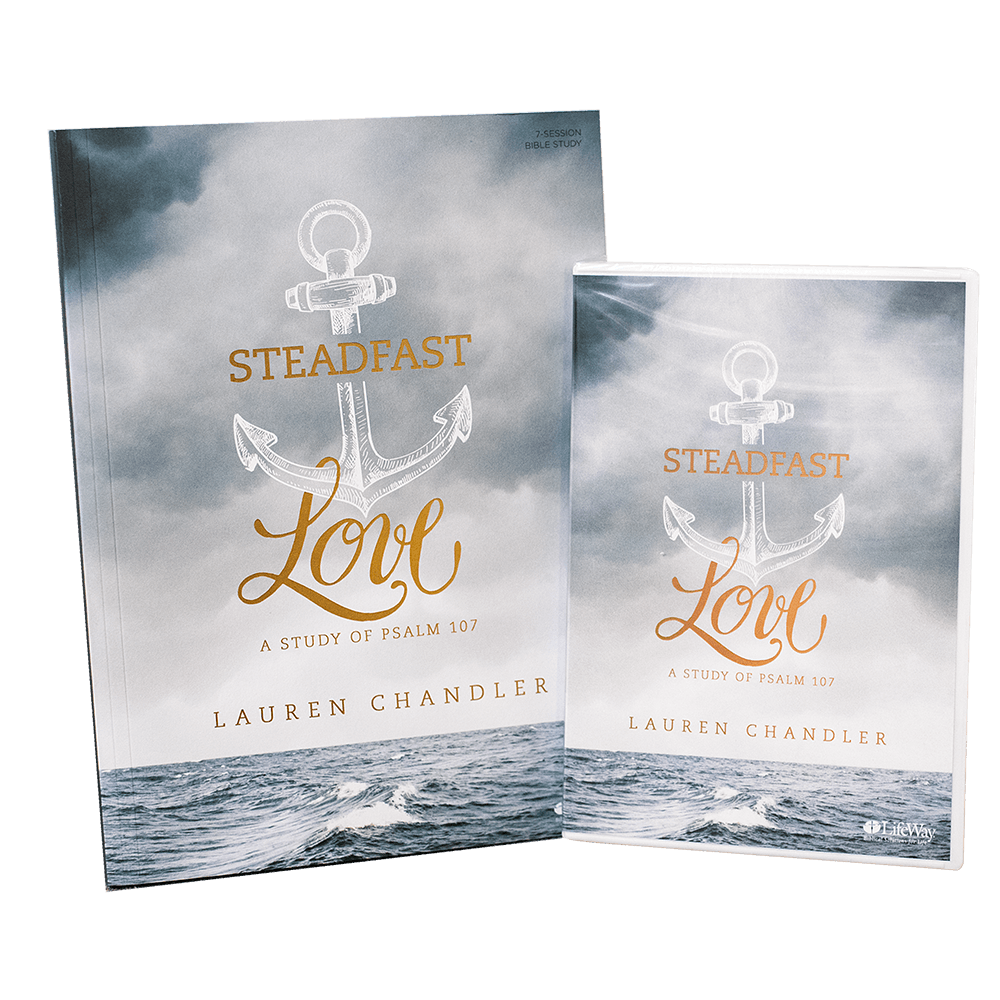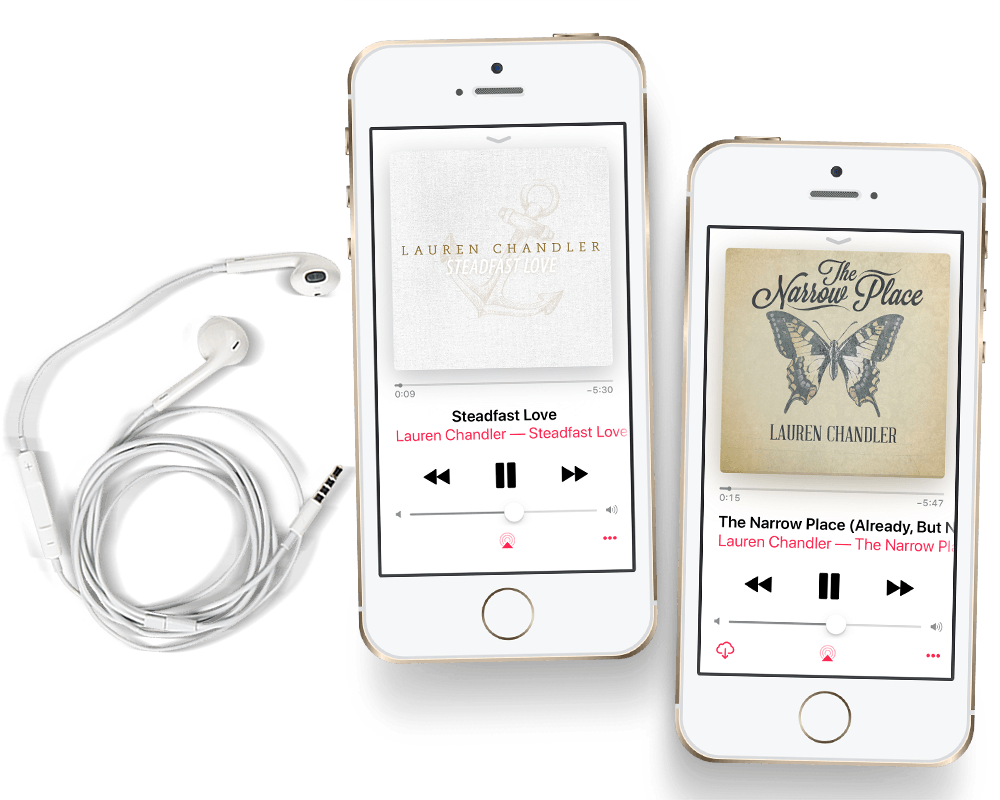 Feed with such ID does not exist
<iframe src="https://www.facebook.com/plugins/page.php?href=https%3A%2F%2Fwww.facebook.com%2Flaurenchandlermusic&tabs=timeline&width=340&height=500&small_header=false&adapt_container_width=true&hide_cover=false&show_facepile=true&appId" width="340" height="500" style="border:none;overflow:hidden" scrolling="no" frameborder="0" allowTransparency="true"></iframe>